Why I started Frogleaps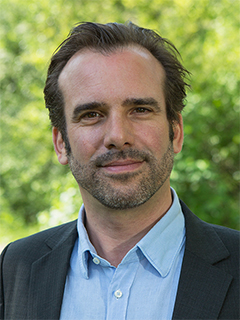 As a young boy, I came home in tears after my teacher taught about pollution and dying fish in our rivers. The wonderful wetlands were my playground at that time. I loved the green meadows, silver rivers and blue lakes. Watching rare birds, tiny frogs and huge fish, gave me joy.
Years later, I realized that to protect nature, you first need to understand human behavior. That's why I chose to become a conservation psychologist. Combining psychology with change management and environmental science, opened the doors to work on ambitious projects aiming for a better world.
I delivered many projects for my clients. But there was something wrong. Most of the time, not much changed at all. It was often 'business as usual' after a project was delivered.
What was the reason that our well-intended efforts were not effective? This question puzzled me. I searched for answers for a long time.
I found the solution working with Frits Hesselink. I assisted him during a training for professionals who worked hard to protect nature. Frits taught them how to successfully initiate change.
They all had Big Goals like 'stop harming nature in our park' or 'save the migratory soaring birds'. The participants first learned the most powerful building block for a good change strategy: to break down their Big Goal in doable steps. By focusing on a realistic first small step, they greatly increased their chances of success.
Why? Because one first success leads to new successes. Change is powered by success and blocked by failure. Big goals are doomed to fail because they are too complex and face too many potential threats.
With the new techniques and skills, the participants build trust and understanding with their stakeholders, often with guidance of Frits. Using powerful communication tools, they accomplished real and lasting change.
Wouldn't it be great if all conservationists worldwide could freely learn these great techniques and become more successful, I wondered?
That's the reason why we started Frogleaps! To share our expertise and the valuable true life stories of our partners. We hope you will be inspired, and wish your efforts will lead to the desired change.
Contact
Do you have a story to share or do you want consult on an issue you face? Feel free to contact me: peterpaul@frogleaps.org