Communicating effectively starts with a strategy
Storytelling is a means to an end. Unless you tell stories just to entertain your audiences. But that's not what this course is about. This course is about how you can use storytelling to most effectively reach your conservation, environmental and sustainability goals.
For this purpose, you first need a strategy. Most communicators concentrate on tools: brochures, videos, photo exhibitions. And maybe even storytelling. The question is: will that help us reach our goals?
Break down your goal into doable realistic steps
Strategy begins with breaking down your goal into doable realistic steps. First, lower your ambition and choose a doable decisive first step towards your goal. This is a key to success.
Why is a first, decisive step crucial for long term success? It is because you develop positive working relations with your stakeholders and audiences. You build trust. One first success paves the road to more successes. Also keep in mind:  The secret of change is not to focus all your energy on fighting the old, but to focus on building the new (Socrates).
Never start with failure
To start with failure is not an option! A first failure blocks the road to your goal. Your partners and audiences will turn away from you. So before you decide how storytelling can help you, identify your first doable goal.
Case examples
Below are three examples of a prize winning projects showcasing that it is possible to change behavior if you combine communication with supporting interventions.
Investing in resilience or in consumer model?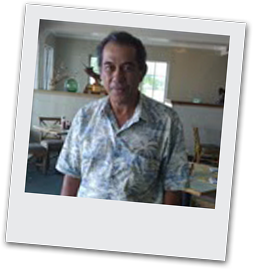 "People in the West mostly have a picture of the idyllic life on our Micronesian Islands. They think of palm trees, white beaches, an abundance of fruits and happy people."
Clarence Luther, the impressive Mayor of Namdrik Atoll, Marshall Islands smiles and continues:
"That may have been so in the faraway past. When I was a boy over 50 years ago, we indeed ate our own fish and grew our own food. We couldn't…..Read more
Buddhist values as basis for change
The deep and wild jungles of North West Cambodia used to be full of many different wild animals, huge trees and wonderful plants. The few small villages close to the forest were engaged in rice farming and collected from the forest what they needed. Civil war, population growth, refugees and poverty changed village life and caused more and more….Read more
To change others you have to change yourself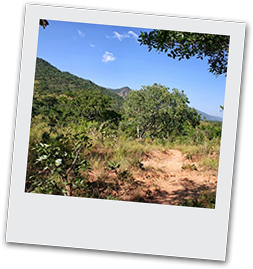 "My name is Shaban Luono, Government Forest District Officer in Miombo in the South West of Tanzania. Twenty five years ago there were not many people here. This was an area of dry forest with many different species. Masai used totrek each year through the forest with their cattle. They used the fruits of the trees and took care of the forest as unofficial custodians….Read more
Communicating effectively starts with a strategy